Internet is a rich source of information. Information is in the form of text, images or videos. Similar information can be found on two different websites. Two websites promoting the same content would always compete to show their information at the top. It can be easy if they know how to use keywords and how to make it relevant for the user looking for that content. Keyword research is the first step to go with this process.
Keyword research is the primary task to perform any SEO activity. A keyword is the leading search term that a user performs to reach the desired results. Different users can write different keywords. Sometimes, users write miss spelt keyword or an entire sentence related to query (we call it a long-tail keyword). Search engines algorithm is smart enough to find the relevant result of any user query. We are not a search engine, but we need to be equally intelligent while doing keyword research for any SEO task.
There are so many tools available in the market to do Keyword Research. Some tools are free to use. We always think free things useless, but following free to use tools beat their paid alternatives.
Search Console is a marketing tool provided by Google for free. It was previously known as Google Webmaster Tool. Its a place to check how Google is interacting with your content. It gives you a clear idea of how well your site is.
1. Search Console by Google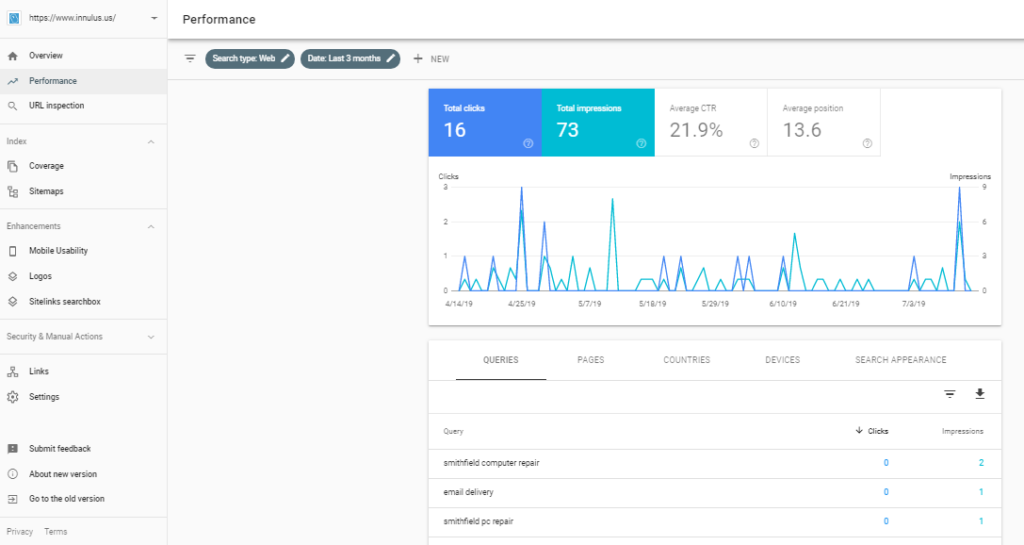 There is a query section in the performance tab of the search console dashboard. This section describes all the relevant keyword for which your site is getting rank. It also tells about the impression, click-through rate and the number of clicks performed after such query in Google searches. By looking on this data, we can determine how much SEO improvement needed to be done on individual pages. For example, if one of our web pages is ranking on the 2nd page of Google, we need little SEO boost to list it on the 1st page. We also notice that if two pages have the same SERP ranking may have different CTR, so the context of our content also plays an equal role. This tool also gives us a broader idea about how search traffic changes over time.
Keyword research through the Search Console does not give us a clear picture of most of the keywords if we are a beginner.
2. Keyword Planner by Google Ads
Google Ads(previously known as Google Adwords) give a great tool to do Keyword Research called Keyword Planner. It is the most demanding and popular free keyword research tool by Google. Google has the most significant number of crawled data in the world, and hence, Google can give better ideas about keyword searches and their average search volume.

When we search keywords in Keyword Planner, we find ideas about similar other keywords that are explored like average monthly searches, competition, bid ranges etc. Keywords with the low bid range or competition can be used to target customers through PPC campaign while high competition keywords can be used for SEO perspective. We can modify our searches based on location, search partner, language, duration etc. Google introduced a feature 'grouped ideas' in the Keyword Planner dashboard. It combines similar ideas in a group which helps the user to better select keywords.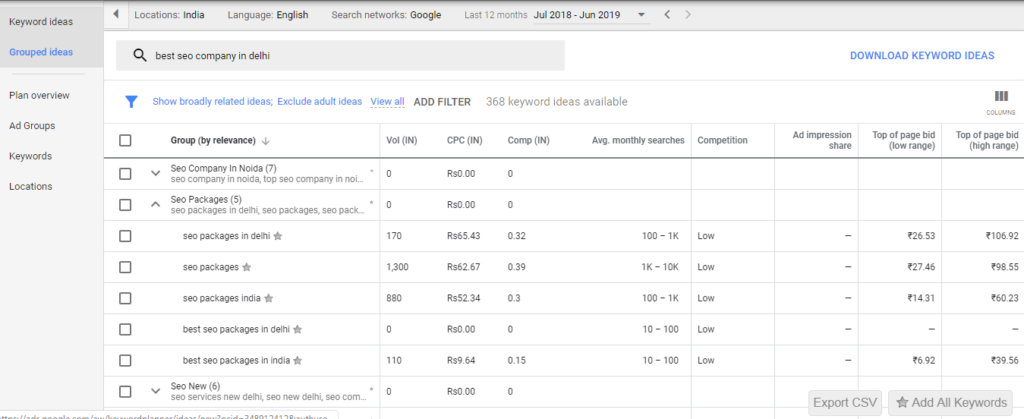 Keyword planner does not give exact search volume analysis. We spend too much money on PPC campaign for conversion, so we need to have a better tool that offers more precise search volume data. We at Nexcuit, recommend 'Rank Tracker' to get detailed search volume analysis. Although it is a paid tool but keyword planner is free to use feature here.
3. Keyword Everywhere
For any SEO activity, keyword research plays the most crucial part, so we always want this to be an ongoing process. Keyword Everywhere helps us to give keyword suggestion everywhere we browser on the web. For any search term in Google, this tool provides a whole list of recommendation of related keywords and similar search terms on the right side of SERP. It gives exact details of volume, bid and competition below the search box.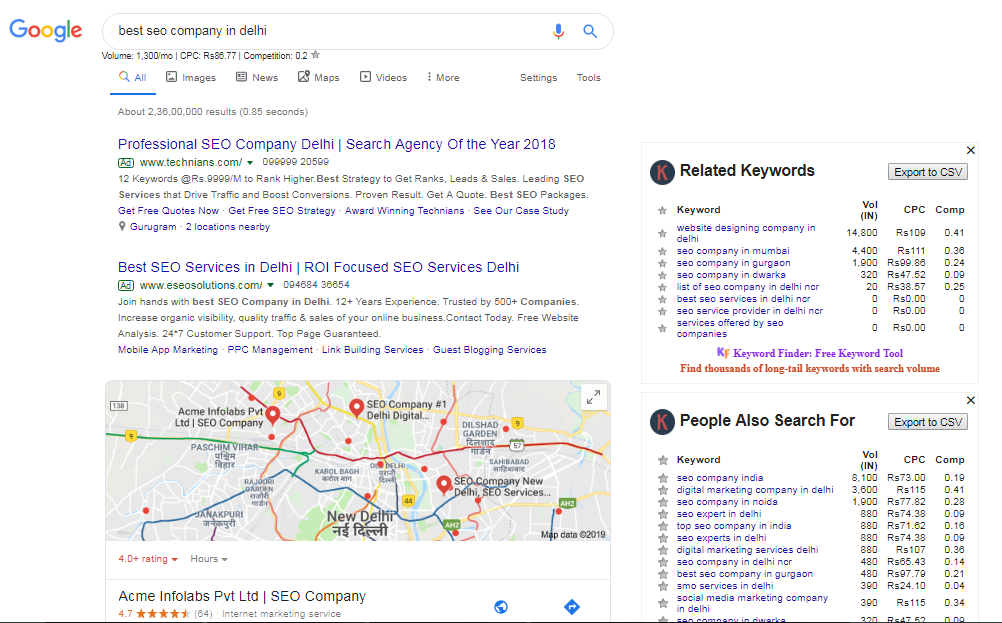 Keyword Everywhere is a free tool that wants the user to install a browser extension to function. After adding the extension, it sends an API key to the registered e-mail which upon confirming activates the tool.
We can also analyze a web page, import keywords, make a list of own keywords, change keyword suggestion behaviour etc.
Ranking your page at the top of SERP is everyone's primary goal. To rank on all the similar search terms, we need to do extensive keyword research using the above free to use tools. Making a list of keywords, searching for their competition, looking for average monthly searches, creating a strategy to go with the SEO work will surely make you win SEO race.