One of the most significant digital marketing objectives for any website owner is to rank their site on the first page of any search engine result page. They can achieve this by optimizing their website according to search engines. Google is the prime search engine attracts all online businesses to get free or paid traffic. When user type queries in the Google search box, it displays results in the form of a free or paid listing. The paid listing comes with the green color 'ad' sign in a text ad or the form of image product ads at the top. Rest all listing in search engine result page are free listings. Pay Per Click Advertising (PPC) method is used to display the paid promotion. You can either learn PPC skills or hire a PPC Campaign Management Company in Delhi to do it for you.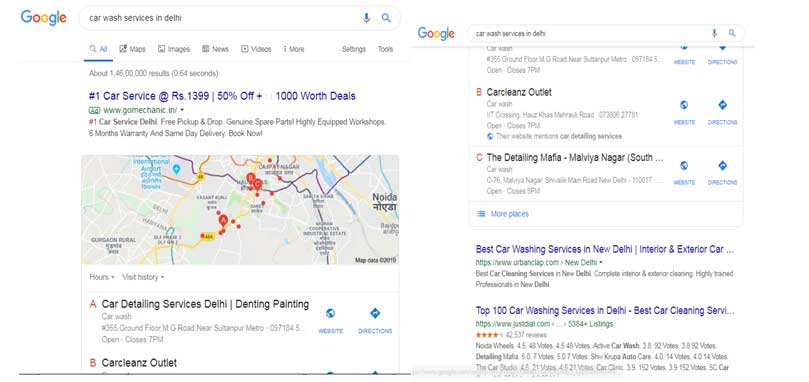 Getting free traffic to your website takes a lot of work and includes a top to bottom learning how the site ranking works. It's a time consuming, and often consistent process comprises of lots of activities. If you are not a web expert or have limited information and wants to position your website on Google 1st page, then go for PPC advertising.
How Pay PerClickadvertising works?
In this article, I will explain all about PPC, its usage, how it works, benefit, process, how to set-up, and so on. As the name says, it stands for Pay Per Click. PPC is a type of promotion where you bid to show your ads on Search Engine Result Page (SERP) and pay for the clicks on your advertisement. You set a daily budget to spend on your campaign. To run PPC advertising on Google, we use 'Google Ads' property. Similarly, to run it on Bing, we use 'Bing Ads' and so on. Some of the largest e-commerce, like Amazon, eBay also started PPC promotion within their site search platform.
Not only SEO, you can master social media marketing by joining Social Media Agency in Delhi. Does your SEO Company in Delhi give you a course of events? Some Digital Marketing Company in Delhi offer SEO plans that guarantee to place you in the absolute first page of query items in simply an issue of 10 days.
How to set-up?
Suppose you are just a start-up or promoting any of your client's website. Set a goal first to achieve out of the product or services you are offering to the people. Once you define your objective, you can follow the steps below to start a PPC campaign.
· Set-up a platform first where you want visitor should land after clicking on your ads. It can be an app, a landing page, a video, a shopping website, etc.
· Sign-up with the advertising company as an advertiser to run ads
· Create text or image ad depending on your objective
· Set-up billing with the advertising company to pay for your advertisements
· Follow all the guidelines as per the company while setting up your ads
Let's discuss an example,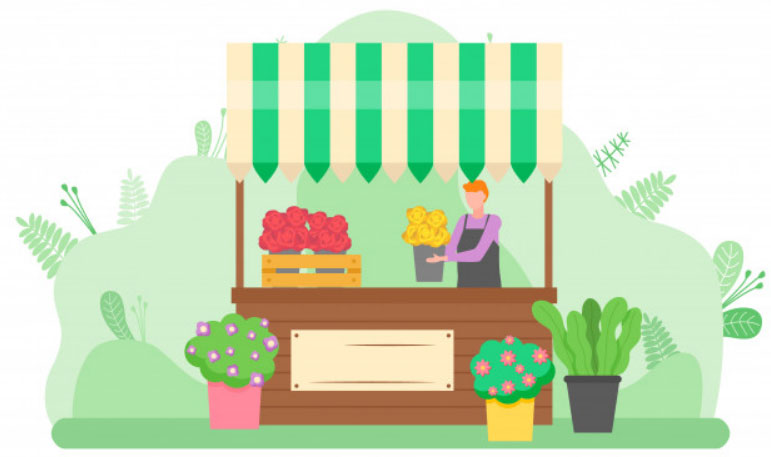 Payal runs a flower bouquet shop. She decided to sell it online to a location around 10 km of her store. She found Google as the best search engine that people in their country mostly use. She signed-up with Google Ads as an online advertiser. She got an online store ready that features all her inventory.
"She made a goal of selling 'roses' in wedding season through her website only. "
How would she go with the targeting?
Create a separate page of 'roses' on her site to target 'rose only order.'
Create a text ad that will focus on 'roses' in her advertisement with promotional content
Link store location, phone number, call-out extension, delivery or other unique selling points of her ads
Monitor competitor ads to better promote her advertisements
Manage, measure and optimize her ads with proper bidding, budget, and quality for optimum conversion
Create a separate campaign for shopping ads for a flower bouquet. Shopping ads come in the form of images, title, price, and merchant name. The following picture displays a shopping ad on a search query of 'buy rose near me.'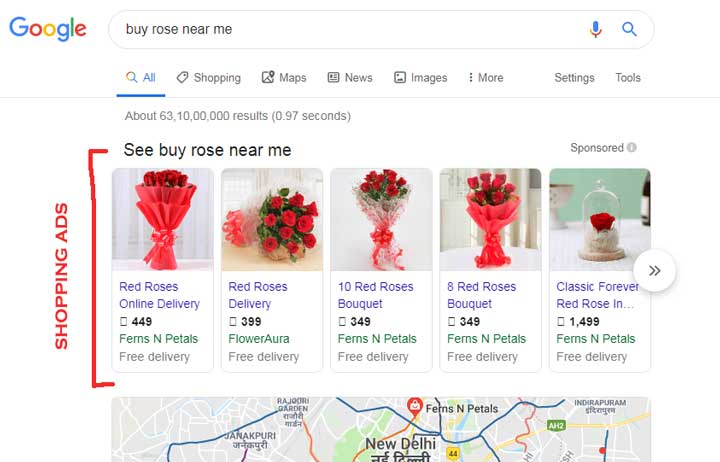 Create a tracking code to track, how many customers are going to her site
Create a list of all her visitors who land on her website and do not place the order
Things to keep in mind
Have a clear conversion goal. PPC is most effective when you can match dollars spent to a conversion like a transaction or lead form completion. Clear conversion goals help you do that.
What are you trying to accomplish? PPC is great for responsive, agile advertising. But when you stop spending, PPC stops producing. The more you spend, the more is the chances for you to get traffic.
What amount would you be able to spend on PPC before you get a return on investment.It's a reality that your promotion won't create moment results. Be prepared to invest some money without a return. It might be more or less depends on the bid.
Google is very strict with its policy regarding paid advertising. You are supposed to adhere to all the guidelines before promotion. You can be banned from further advertising if you abuse their advertising network.
PPC Management in India is carried out by digital marketer or digital marketing agency. They have experience working with several clients. They are well aware of all guidelines to keep your advertising smooth and tension free.
Benefits
PPC is measurable and trackable
A significant advantage of PPC promoting go through Google Ads is that it's easy to measure and track. Use the Google Ads tool in combination with Google Analytics. A significant advantage of PPC promoting go through Google Ads is that it's easy to measure and track. Use the Google Ads tool in combination with Google Analytics.
Incredible targeting options
PPC extends from focusing on keywords through content promotions, to running advertisements through remarketing based on their past practices, or focusing on specific audience demographics on the display network. We can target our ads based on device, gender, location, time, duration, interest, age, and so on.
Quick Ranking
Even if you're a decade behind your competitors, if you are opting PPC marketing, you can get up and running quickly with a little bit of optimization. PPC is often a great alternative to start SEO work, that usually takes a lot of time and attention to get the same type of positioning and traffic.
PPC became the dominant form of advertising on a type of media. I have experience working with so many PPC Management Company in Delhi, and all of them have clients who go for paid as well as non paid promotion. You can easily find Best PPC Company in Delhi, Kolkata, Mumbai, Chennai or any other cities who can build PPC Campaign for you.
It will be good if you learn SEO Course in Delhi yourself by joining the Digital Marketing Course in Laxm Nagar.and PPC Course in Delhi