In this blog, we will be discussing AIRTEL DLT registration.
What is DLT registration?
DLT (Distributed Ledger Technology) is a registration system of a blocked chain. According to TRAI (Telecom Regulatory Authority of India), all the telemarketers have to register themself with the DLT platform. It is being issued for public interest to stop the fraud and spam which is done by SMS. It helps the audience to get rid of fake and fraudulent calls & SMS. TRAI controlled this DLT method to prevent mobile users from Unsolicited Commercial Communication(UCC). Company & Sender Id enrollment is also compulsory on the DLT platform for those that are using Bulk SMS and Promotional Bulk SMS Service Provider. Post 15th of February 2020, Bulk SMS services of just registered companies will be permitted by operators.
A Secured DLT platform Signup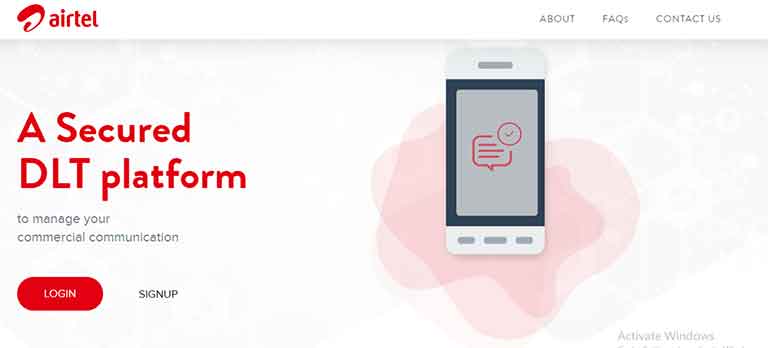 airtel Register with AIRTEL DLT

Airtel Are you sure, You want to register as Enterprise?

Register with AIRTEL DLT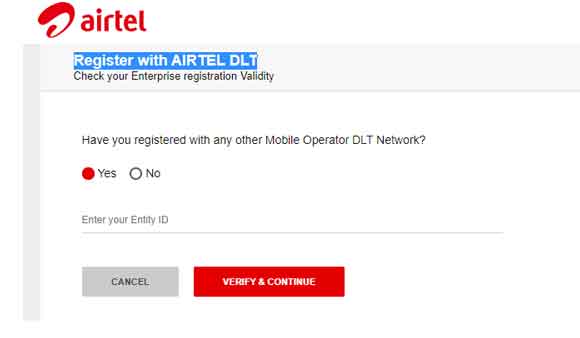 Make Your AIRTEL DLT registration
AIRTEL is running a free Distributed ledger technology (DLT) registration procedure in their own portal. To complete your enrollment with AIRTEL Follow the link:- https://dltconnect.airtel.in/signup/
Free Distributed ledger technology (DLT)
Our Company Bulk SMS Service Provider in City