Bulk SMS is the easiest way to target a large mass in the fraction of a second. It does not matter what the current size of your business is. All company wants to expand its customer reach and trying all possible way to get. Where small business works to promote their new offers using this service, big corporate engage their potential customers with their day by day activity. It is a kind of exercise everyone is using nowadays.
Industries have lots of new products, promotional offers, and advertising going on as compared to small enterprises. They alert their customers or new customers regularly. We come with lots of these messages daily from a top brand. Like, there is some top Bulk SMS service provider in Delhi who works with such big brands to fulfill their daily requirement of outbound activity. Most of the companies have their in-house SMPP server to work on it.
How you can search the Bulk SMS Reseller Provider in India if you are a company
Look for the best in house server setup if you can afford as that will give you the ease of executing the task very effectively.
Any Bulk SMS provider must have a programming web interface that you can set up easily in your system
Provider must help you with some features of delivery report confirmation, sender ID customization, API integration, etc.
Make sure it gives you a flexible text messaging scheduling service so that you can do time targeting before shooting SMS messages.
Ask for promotional or transactional SMS type that can help to send message to DND or non-DND numbers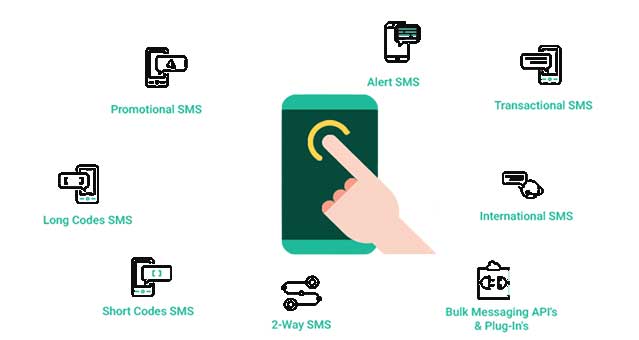 Nexcuit in Laxmi Nagar, Delhi provides Bulk SMS service in Delhi for industries. We have 100+ corporate customers that use our regular Promotional SMS services.
Corporate Bulk SMS service requires a dedicated marketer who automates this lead generation process to manage sales campaign effectively. Every inquiry must pass through a team of salespeople who knows how to handle the sales call.
Every single second million SMS are shooted to reach the mass. Industry demand is also growing accordingly as per the market. Every person carries their cell phone all the time nowadays. SMS is the alert that everyone checks all the time, so companies have multiple ways to advertise their new releases or to cross-sell their product. It not only increases the chance of conversion but also helps in engaging customers to your other products or services. Regular sending of transactional sms price can cost you money up to scratch, but effective handling of the campaign can bring you the massive outcome of the service.
What else we can do with Bulk messaging
Every business is now online with apps to give more benefit to its user. Bulk SMS is a very affordable way to get the app installed
If a company just launched a product, they can quickly bring traffic to the landing page to acquire user details through filling up of form
To present more information about any product or services we can integrate download link for PDF or e-book along with Bulk SMS
We can also bring traffic to our website or social media pages for awareness of our brand
We can let the user participate in the survey through link insertion
We can target user who does not wish to receive promotional SMS in the cell phone by opting transaction way of sending SMS
Companies can directly send offer alert in season
Recommended blog for You: